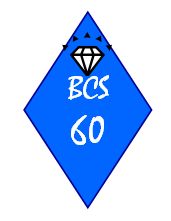 A special Anniversary Dinner will take place at the Quayside Exchange, High Street East, Sunderland on Friday 15th May 2009 at 7.00 for 8.00 p.m. with Alan Spedding as the special guest speaker. It is hoped that this will be an opportunity for the Society, Patrons, past members and all their friends to celebrate the history of the Society.
The cost of the dinner, inclusive of a pre-dinner drink, will be £24.00 per head. A booking form, complete with the choice of menu, is available from the Society. As the relevant information concerning the dinner must be passed to The Quayside Exchange by the 5th of May, all bookings for the dinner must have been received by the Society by the 27th April 2009 at the latest.
We look forward to seeing you at this Dinner, which we stress is open to all of our and your friends and trust that our sixtieth anniversary dinner will be a memorable evening with a chance to meet old friends and perhaps to make some new ones.