Smooth Classics for Spring – March 19th 2016
A Saturday evening concert in Sunderland Minster, starting at 7.30 p.m., conducted by David Murray.
Tickets £14.00 for Nave (£8 concessions for full-time students and on income related benefits) or £8.00 (Gallery – limited view). Accompanied under 16s free. Tickets are available from members of the Society, at the door, or on-line from http://www.wegottickets.com/BCS – who also have a direct link on the home page of this website.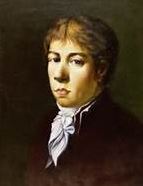 Johann Nepomuk Hummel (1778 – 1837) was of the same generation as Beethoven and was one of the most gifted and well-regarded musicians of his day, especially respected as a pianist-composer.
Born in Pressburg (Bratislava) he became a pupil of Mozart in Vienna and made a successful tour of Europe as a teenage Wunderkind including visits to Edinburgh and London. In 1804 Joseph Haydn recommended him for the new post of Konzertmeister at the court of Prince Esterhazy, where he stayed for seven years. After more travelling he became Kapellmeister at Stuttgart in 1816, moving to Weimar in 1819.
Although the bulk of Hummel's compositions involved the piano in some way, his sacred music is also well regarded. His Mass in B flat major is one of five masses written when he was with the Esterhazy court and was first performed in 1810. The vocal forces are exclusively choral and Hummel shows his mastery of unfolding polyphony in the 'Amen' fugue at the end of the Gloria. But in this mass Hummel's style also reveals an appealing tunefulness, especially evident in the Benedictus.
As well as the Hummel 'Mass in B flat' the programme will feature other individual pieces in a variety of styles including : Ave verum – Mozart, Panis Angelicus – César Franck, Cantique de Jean Racine – Faure, Divertimento in D Major K 13 – Allegro: Andante: Presto, The Lord is my Shepherd – Schubert, The Lord is my Shepherd – Goodall, All things bright and beautiful – Rutter.